Checkout Help
Proceed to Checkout
The cart provides a checkout button to take a customer to the first step of the checkout process.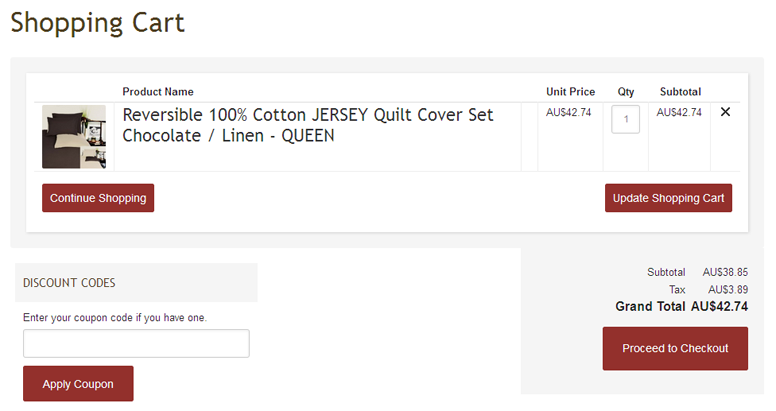 Checkout Methods
1. If new customer: A new customer must have a confirmed account before purchasing. To get confirmed account, click on the "Register" button.
OR
2. If existing customer: Confirmed customer account can login.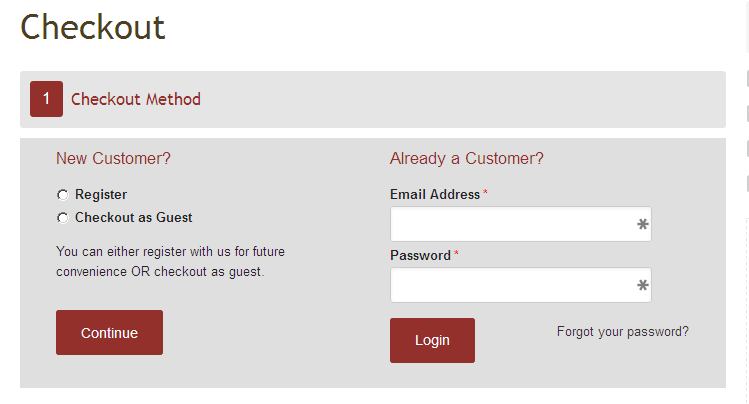 Register
Fill up the form with personal information and click on "Submit" button. If provided personal information is valid, it will prompt with success message as follows: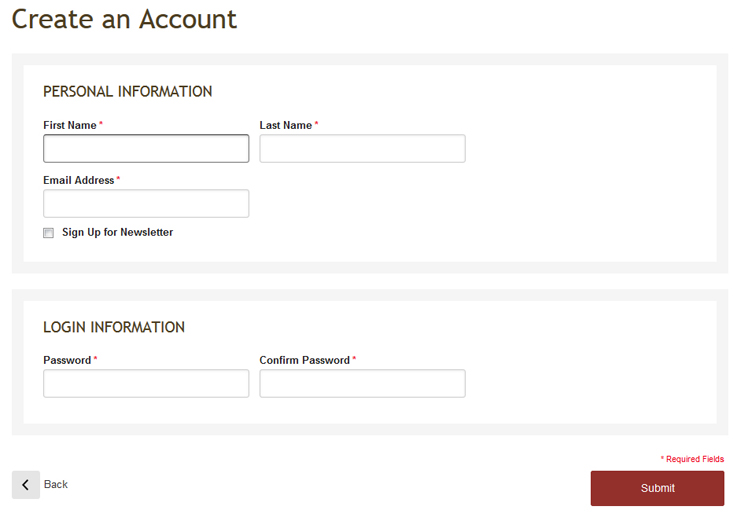 Check E-Mail
As being registered, customer will receive an e-mail with confirmation link. To be confirmed, click on the link.
If customer forgets to confirm and tries to login, following error message will be prompted.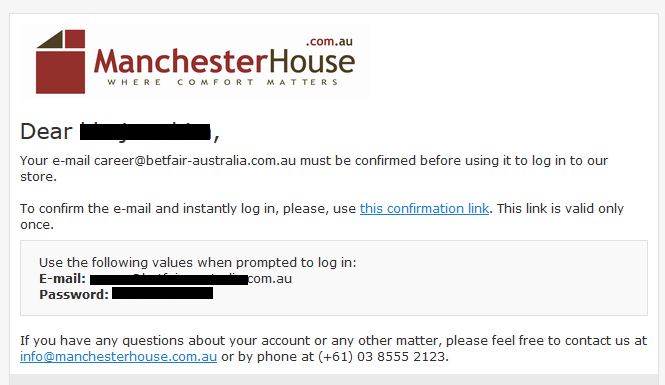 Billing Information
As soon as confirmation link will be activated, customer will be redirected to the billing information section.
Customer can also choose different address for shipment.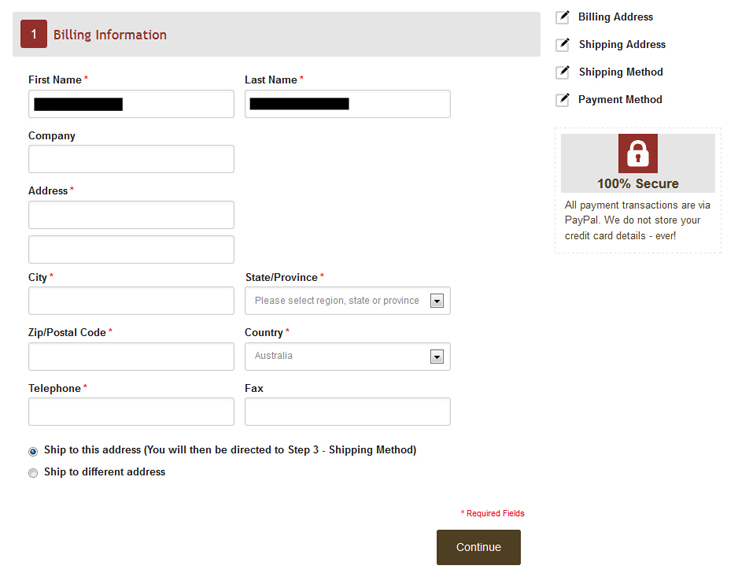 Shipping Options
Customer has to choose an option from available shipping options.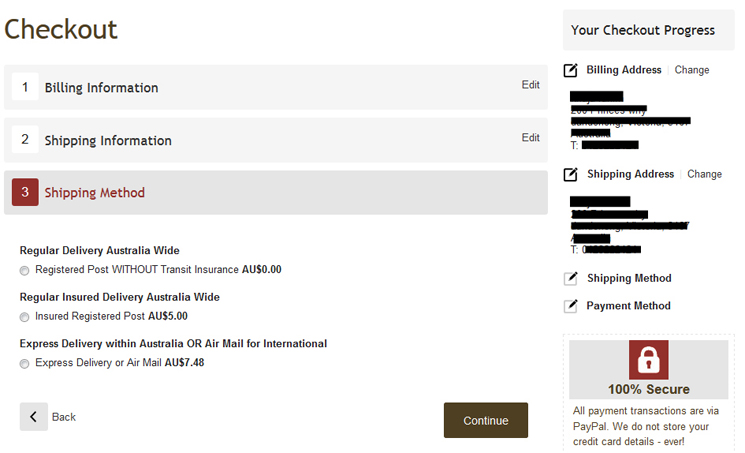 Payment Method
Payment will be processed through PayPal. Customer does not need to have PayPal account to process major credit cards.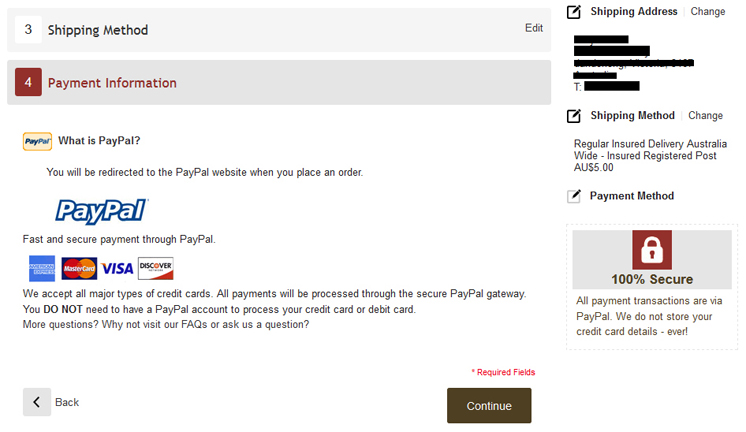 Order Review
Before redirecting to PayPal site, customer can review and place order.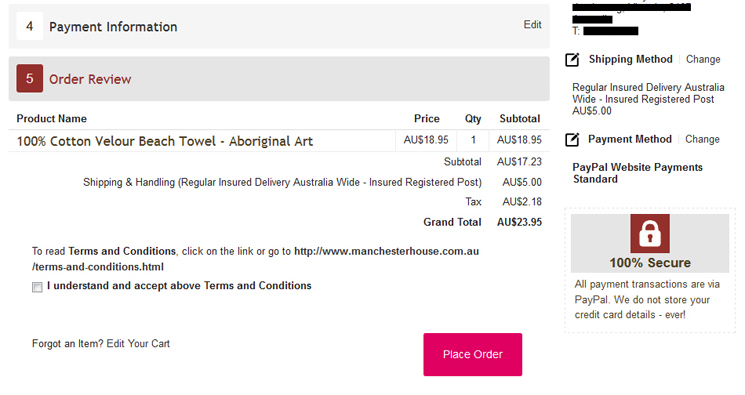 Products not Adding to Cart
If you are having trouble adding products to cart you might want to check if "cookies" function on your browser is enabled or better yet use another browser.
Get modern browser here: http://whatbrowser.org/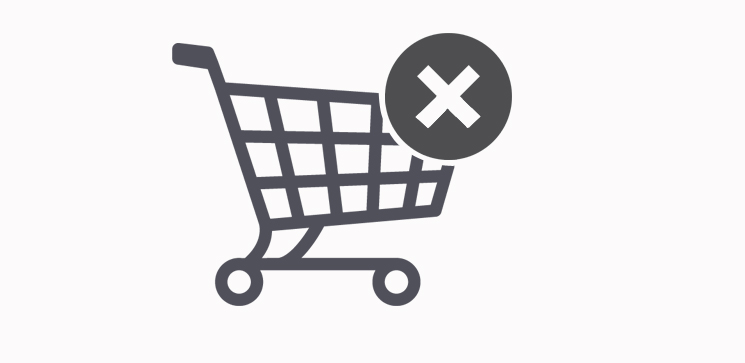 Ordering a Configurable Product
If you are ordering configurable products or products where you need to choose the Design, Size, and Color attributes.
You need to select the Design first in order to enable the Size and Color attributes accordingly.