BedT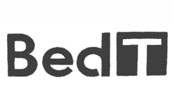 BedT is a leading Australian and New Zealand quilt cover and bedding brand owned by Bambury. Stocking boutique high street retailers with high-quality lifestyle products for over 20-years, Bambury makes available superior homeware, all of which like our BedT bedding sets is proudly made right here in Australia. Different from standard luxury cotton bed sheets and duvet covers, the BedT range by Bambury is made using jersey knit cotton and polyester. The result is a favorite t-shirt, fleece like feel to bedding, which is the epitome of personal comfort and home luxury. Even better, BedT bedding is suitable for use during both summer and winter.
There are no products matching the selection
This is a custom CMS block displayed if category is empty.
You can replace it with any custom content.