Mediflow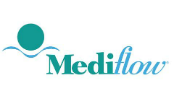 Mediflow is a brand focused on your health and well-being. They created a great water-based pillow which will immediately adapt to your posture. The pillow can be soft, firm or in-between, according to your needs. By using the Mediflow products, you get to improve your sleep quality and maintain a good night's sleep at all times. It's not easy to improve your sleep quality, but the Mediflow products make it easy for you to boost your current sleep patterns. Their pillow allows you to keep your neck and head aligned in order to achieve a better sleep posture. By using their products, you get to sleep a lot better and you will wake up rested and full of energy!
There are no products matching the selection
This is a custom CMS block displayed if category is empty.
You can replace it with any custom content.