Description
Details
Lovely set made from quality polyester cotton percale in a 225 thread count featuring pintucking trims with confidence textile certification.
.

Features :
7 Colors to choose.
Lovely pintuck detailing.
Easy care fabric with Cotton Polyester Percale.
225 Thread count
Confidence in Textile certification.
Machine Washable.
Tumble dryable.
Brand New in its packaging.
Sizing Information :
Size
The set Contains
Single
1 x Single Quilt Cover - 140cm x 210cm
1 x Matching Standard Pillowcase - 48 x 73cm
Double
1 x Double Quilt Cover - 180cm x 210cm
2 x Matching Standard Pillowcases - 48 x 73cm
Queen
1 x Queen Quilt Cover - 210cm x 210cm
2 x Matching Standard Pillowcases - 48 x 73cm
King
1 x King Quilt Cover - 240cm x 210cm
2 x Matching Standard Pillowcases - 48 x 73cm
Payment
Reviews
It's very soft and great colours.

Review by

Ebony

I did not regret buying this quilt cover. Great and quality product. It's very soft and great colours. (Posted on 11/18/2014)
Write Your Own Review
Tags
Delivery
Manchester House will acknowledge receipt of your order and full payment by confirming it via email, and we commission Australia Post to perform delivery services on our behalf.
Nominated/Incorrect Delivery Address

+

Recipient of the Delivery

+

International Delivery Address

+

International Cross-Border Inspections

+
Returns
Under the Australian Consumer Law, you are entitled to your legal rights to return the goods purchased for a refund, replacement or credit if the good has a major problem. This is when the item is:-
faulty, defective, damaged or unsafe
significantly different from the sample or description, or
not fit for the intended purpose
If the problem is not major, we will repair the item within a reasonable time. If it is not repaired in a reasonable time, you can choose a refund or replacement. Please refer to the Australian Competition and Consumer Commission website at http://www.accc.gov.au for more detailed information. For all change-of-mind returns, go to terms and conditions page for details.
Under the health act, pillows, quilts (also known as duvets or donnas), underlays (or underblankets), bed toppers (or mattress toppers), pillow protectors and mattress protectors are non-refundable unless faulty. As such, you cannot return these items even if they are unused under our change of mind policy. So it is your responsibility to choose carefully prior to your purchase.
Below are our Returns and Exchange procedures.
All returns and exchange must be made within FOURTEEN days upon receipt of the delivery of the products.
All products you purchased are UNUSED and UNWASHED, and in the ORIGINAL PACKAGING (including the cardboard folded between the products and the inserts).
Before returning the goods for an exchange, refund or credit, please contact us at info@manchesterhouse.com.au in order to obtain a Return Authorization Number and step-by-step instructions.

For a return or an exchange, please send us an email marked "RETURNS REQUEST" or "EXCHANGE REQUEST" accordingly.
In your email, please include your name, user ID, contact details, address, original order number(s), product(s) ordered, the item number(s), date of purchase, and the Return Authorization Number and reasons for the return/exchange.

For products that are faulty or incorrectly shipped through any circumstance that is in our error, you will have up to FOURTEEN days from the date of dispatch to claim an exchange, a replacement or refund. Our customer service team will also organize a replacement stock to be dispatched to you if necessary.
As soon as your return has been received by us, one of our customer service team members will attend to the completion of the process.
Brand Features: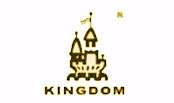 Kingdom provides premium goods that are fit even for a king, but you won't have to pay through the nose for them. Unlike some companies which price their luxury goods so that only a select few have the opportunity to own them, Kingdom provides quality products at reasonable and affordable prices. Even if you are on a budget, you can quickly and easily find high-quality textiles for your entire house. Whether you need a single piece or are trying to find pieces for your entire home, Kingdom products will serve you well, even for years to come. Its range of products include sheets, comforters, quilt covers, quilts, pillows, mattress/pillow protectors, mattress toppers, valances, blankets, throw rugs, picnic rugs, electric blankets, electric snuggles (throws), towels, bathrobes, bathmats, cushions and many more!